News & Events
Spring 2019 Newsletter
Posted Monday - May 6, 2019
There's a new online format for the Natural Resources Management & Environmental Sciences newsletter! Read the Spring 2019 Newsletter
---
New M.S. Degree Approved!
Posted Tuesday - Oct 9, 2018
     
NRES gets approval for an M. S. Environmental Sciences and Management degree see more about the degree...
---
Welcome to Cal Poly!
Posted Tuesday - Oct 9, 2018
     
NRES welcomes the largest incoming Freshman class in its history! 
---
Cal Poly Wins First Place at Timber Sports Competition
Posted Thursday - Nov 15, 2018
     
Cal Poly's logging team, an intercollegiate team of male and female students involved in traditional forestry field skills, won first place at the Cal Conclave collegiate logging competition held  on Nov. 11.
Cal Poly hosted the annual Cal Conclave  at Swanton Pacific Ranch.  Our team worked hard for the last 9 weeks creating a whole new unit, ran the entire event, and also had 3 teams competing.  In all, 10 teams from 4 universities competed and the Cal Poly A team placed FIRST.
---
Cal Poly Soil Judging Team Places First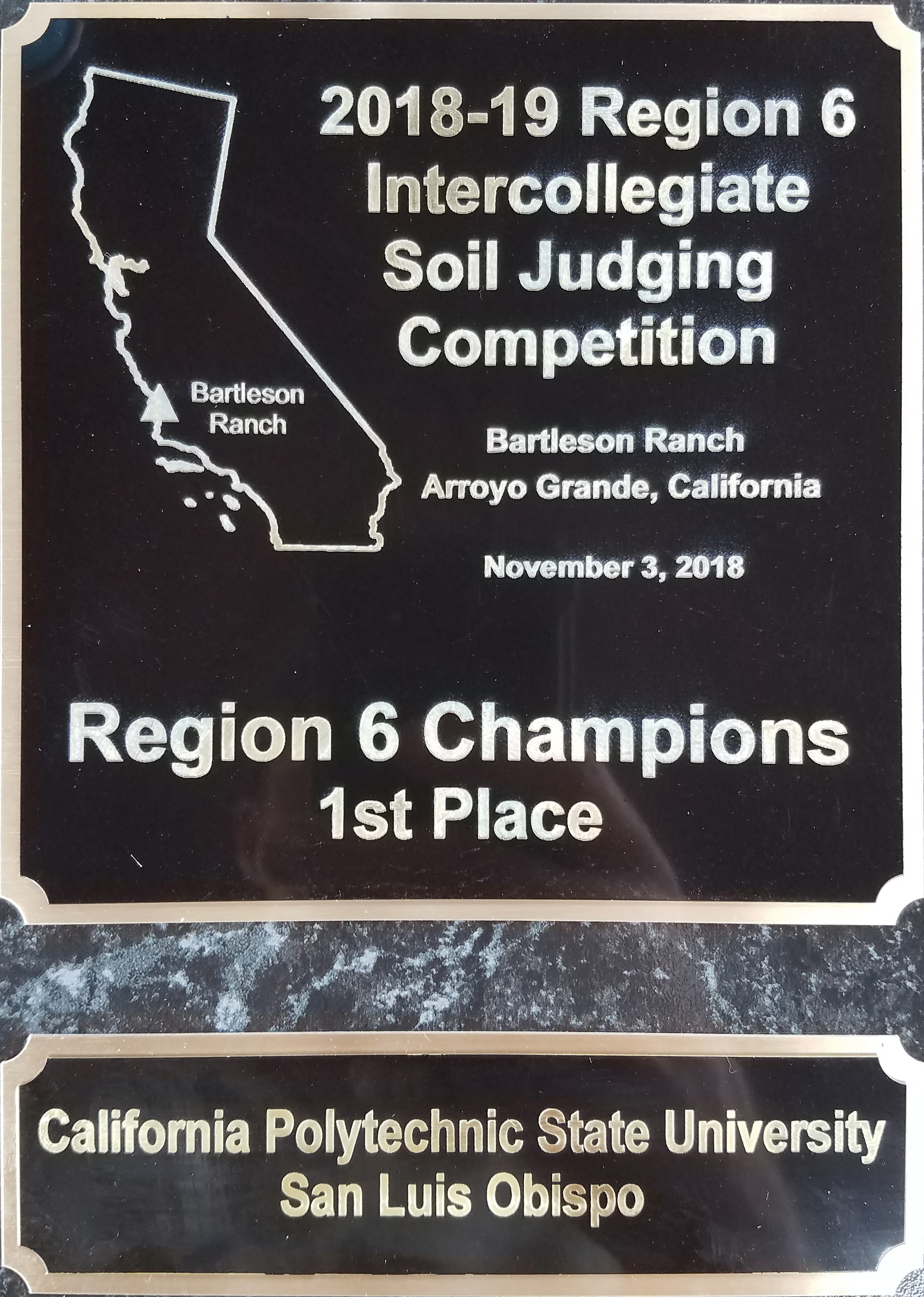 On Nov 3, 2018, Soil Judging teams from Cal Poly, Fresno, Chico, and Humboldt met in San Luis Obispo County.
Cal Poly swept the competition and took 1st, 2nd, and 3rd place!
Related Content